N115WF 1994 Challenger 601-3R based Toluca (Mexico City) missed approach reporting a tailwind of 33 knots, Lear 45 and Falcon that landed in front of N115WF both reported low level wind shear with winds from -10 knots to +20 2 miles to final.
Landing on runway 15 aircraft landed hard and lost directional control and flipped - runway braking was reported as good, winds 330 at 16 gusts to 25.
Reported as 3 on board, 1 fatal (Co-pilot), 1 severely injured, 1 non-life threatening injury - confirmed as 3 male pilots arriving to pick up returning passengers to Mexico City.
Unconfirmed - mixed reports - aircraft sounds like it crashed into the runway, losing starboard wing near 'touchdown' point, and burst into flames on contact with the runway, aircraft went off the right side of the runway and flipped upside down.
FlightAware
Click Here
Aspen - Aspen-Pitkin Co/Sardy Field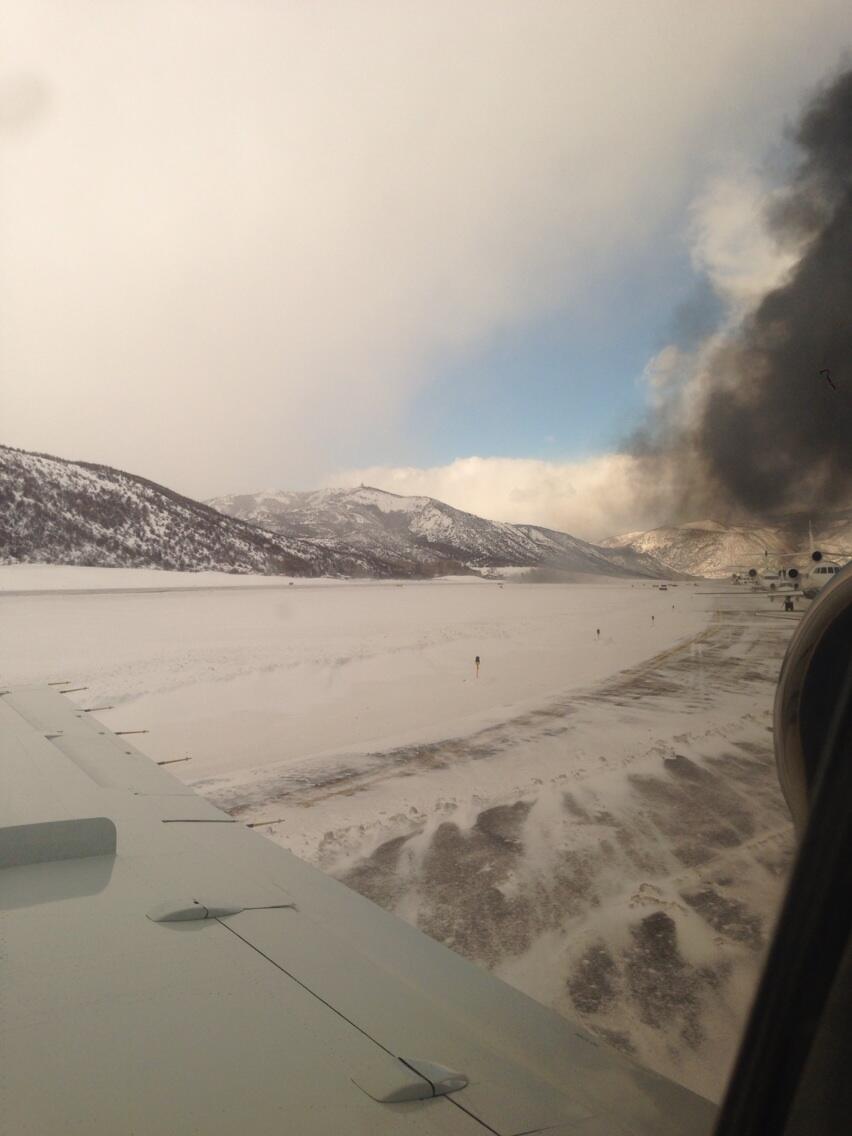 Landed Runway 15, wreckage location marked by red circle.